IT has taken over every aspect of business and is absolutely essential for smooth operations. With the COVID-19 pandemic, having top-notch IT support has become more important than ever for companies. It's no surprise that many in-house IT teams are feeling overwhelmed and working nonstop. But don't worry, there's a solution! Third party tech support can not only give your in-house team a much-needed break, but it can also be a more efficient and cost-effective option. Keep reading to learn more about 5 benefits of outsourcing tech support.
Out-sourcing tech support has a wide ranging set of benefits. Be it reducing the cost to almost half of what it would have been originally, inducing flexibility and scalability in your business or providing a fresh perspective with the latest knowledge and resources. In this article we delve deeper into these benefits and try to answer the pressing questions regarding the kind of tech support a company should go for.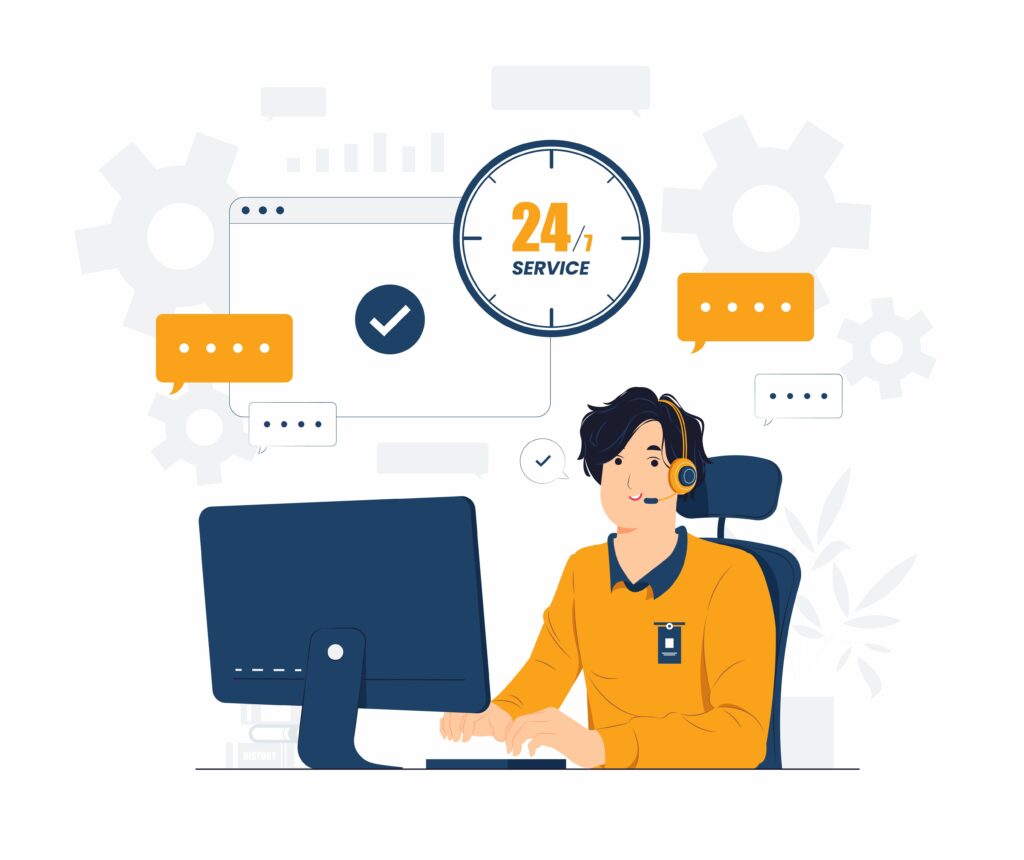 1. Mitigate the cost of recruiting and training an in-house tech team
With a third party tech team offering real-time services, companies don't have to incur the cost of keeping their team up-to-date with new trends and skills in the business. They escape significant cost by not having to recruit and train as many employees. They can instead leverage the expertise of trained external support as and when required. Moreover, with third-party tech support companies reduce the cost of having permanent employees and lessen the price associated with attrition.
2. Third party tech teams can look at your tech problems from a zoomed out lens
A third party tech team is endowed with diverse experience, skill sets and is well versed with the on-going trends in the industry. Working with multiple players broadens their horizon and allows them to see the requirements of your business from a comparative lens and place it against the general standards in the industry. Since the external team is not invested or associated with the internal affairs of your company, they can look at the task at hand more objectively and bring in fresh ideas.
3. Benefit from their flexibility and scalability
By leveraging the resources of a third party tech team, the company isn't restricted by its resources and capital. They are likely to have top-notch AI and the latest resources. Moreover, since the external tech team has expertise in a range of different tasks they can take on the job of providing scalability and flexibility according to your business needs.
4. The third party tech team is likely to possess niche specialised skills
The IT industry is constantly evolving. A third party tech team can bring in people who are less likely to be generalists. They have diverse skill-sets in niche fields and can tailor make solutions for your business needs based on the latest knowledge in the industry.
5. Allows in-house team to focus on core business functions
Internal teams are well integrated with your business and aligned with its goal and objectives. Thus, they should be able to focus on key business responsibilities like growth and development. Repetitive and specialised tasks can be delegated to third-party tech teams so that the in-house team can work at the intersection of business development and technology.
In Conclusion
In this age of "new normal" and ever expanding IT resources, keeping your business technically relevant is imperative. A third party is equipped to help your business have the latest, most efficient and cost effective IT solutions. Adopting a hybrid model can help businesses save time, resources and bring in efficiency for the growth and development of the business.